Tips For Traveling With Kids And Enjoying A Memorable Stay At Noormahal Hotel In Karnal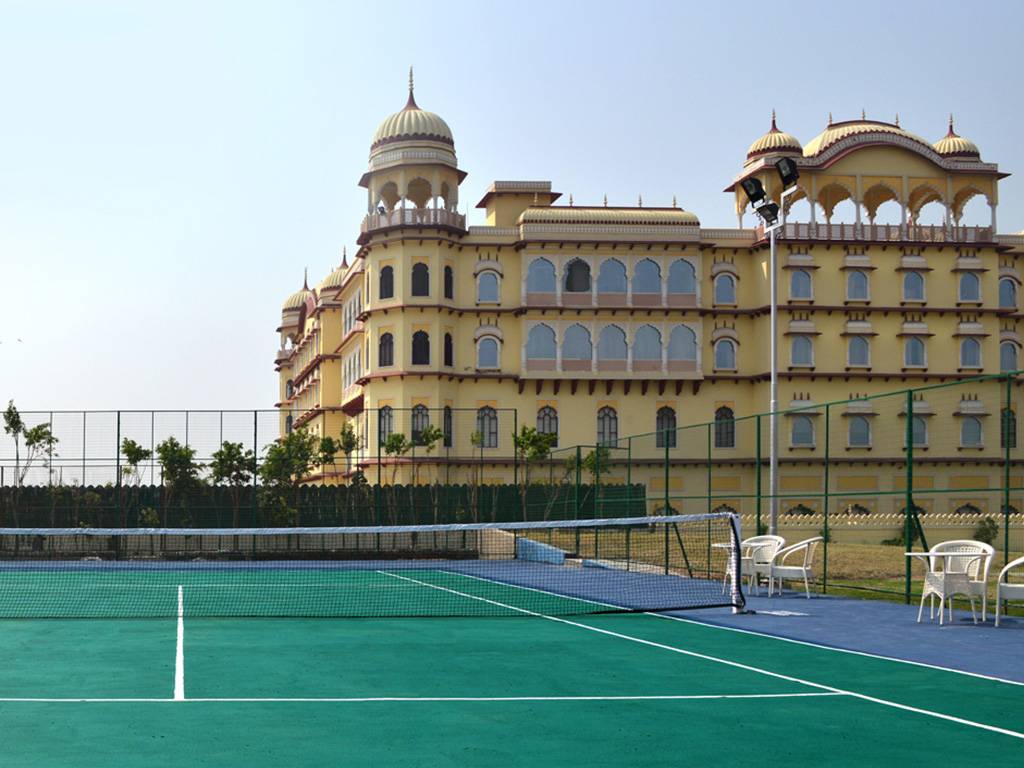 It can be both exciting and challenging when traveling with children, especially when it comes to finding suitable accommodations. You may wish to consider staying at the exquisite Noormahal Hotel while visiting Karnal, a city known for its rich culture and history. Offering a combination of comfort, convenience, and entertainment for families, this luxurious hotel is located in the heart of Karnal. During your stay at Noormahal Hotel in Karnal, you will be provided with valuable tips to ensure a smooth journey with children. We would like to thank you for taking the time to read this article.
Plan Ahead and Involve Your Kids
Plan your trip meticulously before you embark on your journey. Make your children feel involved and excited by involving them in the planning process. Take the time to discuss the destination, the activities, and the accommodations with your partner. Because of its child-friendly facilities and convenient location, Noormahal Hotel is an excellent choice for families visiting Karnal.
Pack Smart and Essentials
When traveling with children, it is important to pack efficiently. Ensure that the children have clothing, toiletries, medicines, snacks, and entertainment options that are essential. A number of amenities are available to families at the Noormahal Hotel in Karnal, such as cribs, baby cots, and high chairs, so that you can lighten your load and make your stay more enjoyable.
During the journey, keep the children entertained
It is important to keep children entertained during long journeys, as these can be tiring for them. Keep them entertained with age-appropriate games, books, and electronic devices. You can also engage your children in fun travel games at the Noormahal Hotel, which also offers a swimming pool, children's playground, and indoor games. In addition, "I Spy" and "20 Questions" can also be played.
See what Karnal has to offer for children
Karnal offers a number of family-friendly attractions for visitors to enjoy. The Cantonment Church Tower and Karnal Lake are some of the places worth exploring. There is something for the whole family to enjoy at these attractions, which combine history, nature, and leisure activities. A guided tour or excursion to these attractions can be arranged at the Noormahal Hotel in Karnal, making your exploration convenient and enjoyable.
Take advantage of the amenities and services provided by the hotel
Family-friendly amenities and services are available at the Noormahal Hotel in Karnal. If you need some time to yourself or wish to explore the city on your own, you may take advantage of their babysitting services. Guests are also able to enjoy spacious family suites that feature interconnected rooms, ensuring that your family will have plenty of space to relax and unwind. Choose from the hotel's wide variety of dining options, including menus that are child-friendly and in-room dining that can be tailored to your children's preferences.
Final thoughts
Traveling with children can be a memorable experience if you plan carefully and ensure that your accommodations are comfortable. A family-friendly destination, the Noormahal Hotel in Karnal offers luxurious accommodations, as well as close proximity to numerous attractions, making it a great choice for families. If you follow the tips mentioned in this article, you can ensure a pleasant journey and a pleasant stay at Noormahal Hotel. Take advantage of the hotel's amenities and services by planning ahead, packing smart, keeping the children entertained, exploring kid-friendly attractions in Karnal, and taking advantage of the hotel's amenities and services.
It is well known that Noormahal Hotel in Karnal offers a family-friendly environment. It is the hotel's staff's goal to ensure the comfort and enjoyment of both children and parents during their stay. Noormahal Hotel offers a relaxed getaway as well as adventurous explorations of Karnal.
During your stay, you will be able to enjoy the hotel's facilities, such as its swimming pool, where you and your children can enjoy swimming together. Also, your children can burn off some energy in the children's play area, which offers a safe and engaging environment. A variety of indoor games are available for guests who prefer to stay indoors.
In addition to catering to the needs of children, the Noormahal Hotel offers a wide selection of dining options. There are child-friendly menus available in the hotel's restaurants, making it easy for even the most picky eaters to find a meal they will enjoy. In-room dining is available for guests who prefer to dine in the comfort of their rooms, allowing them to enjoy a relaxing meal with their loved ones.
In addition to arranging guided tours and excursions to nearby attractions, the hotel's concierge service is available to assist you. The concierge can assist you with planning an itinerary that suits your family's interests, whether you would like to visit Karnal Lake and enjoy boating and scenic views, or explore historical sites and monuments.
With amenities such as cribs, baby cots, and high chairs, the Noormahal Hotel in Karnal strives to provide the best stay possible for its guests. It is a thoughtful addition that eliminates the need for you to carry bulky baby equipment on your trip. You will find ample space for your family to relax and unwind in the hotel's spacious family suites with interconnected rooms. You will be able to maintain a high level of privacy while remaining connected.
Choosing the right accommodations and following some essential tips can make traveling with kids a delightful experience. There are many child-friendly facilities available at the Noormahal Hotel in Karnal, as well as luxurious accommodations, and it is ideally located near many attractions in the city. If you plan ahead, pack smartly, keep the kids entertained, explore kid-friendly attractions, and make use of the amenities and services at Noormahal Hotel, you will be able to create memorable family vacation experiences. Let Noormahal Hotel in Karnal provide your family with a memorable stay where comfort and happiness are of the utmost importance. Pack your bags, embrace the adventure, and enjoy a wonderful stay in Karnal at Noormahal Hotel.