Why We Love This Luxury Hotel In Karnal ( And You Should Too!)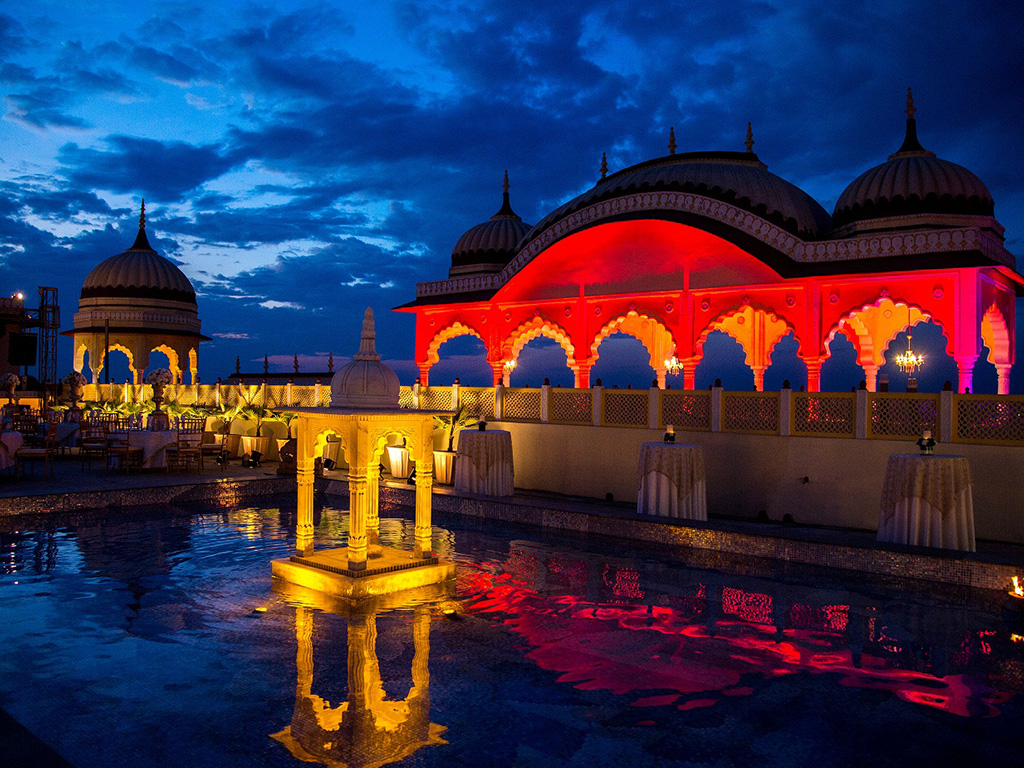 Taking prompt from the rich culture and royalty of India, this hotel in Karnal will make you feel the grandeur of Rajasthan while sitting in Haryana. Noormahal is among the best heritage hotels in not only Karnal, but in whole Delhi NCR. A mirroring of Mughal and Rajputana styles, it holds a blend of traditional royal feel and modern comforts. 
Noormahal Karnal, located at a 2 hours drive stretch from the capital, is not only famous for its royal vibe, but also is considered as one of the best wedding venues in Karnal. Come let's see some of the main reasons to love this luxury hotel in karnal:
This Rajputana architectured hotel is nothing less than the sets of a Rajput movie. The royal outpost in an agrarian land with modern amenities is something you definitely want to experience. The archway and domes, oil paintings studded with crystal stones, vibrant chandeliers and airy courtyards, the well-known Tikdi work, and the verandahs, everything collectively makes it picture perfect palace. We are sure that you will have ample amount of Instagram content after exploring this spectacular hotel. 


With 3 three major restaurants and one delightful al-fresco restaurant, Noormahal gives you another reason to stop by this hotel. Among all the restaurants, Frontier Mail is considered the best themed restaurant in the city. Its concept is  the ancient Frontier Mail train that ran from Bombay to Peshawar on India's North-West frontier before Partition. The food menu is inspired from each station that the train used to stop at. Isn't it amazing! So, get ready to quest your hunger with some mouthwatering delicacies. 

This extraordinary hotel in Karnal is fully equipped with indoor and outdoor activities for a fun filled day. Enjoy the rejuvenating spa to refresh your senses or have some fun at Table tennis, lawn tennis, Basketball court or cricket. This is not it! The hotel even has a gym to maintain with your everyday regimen.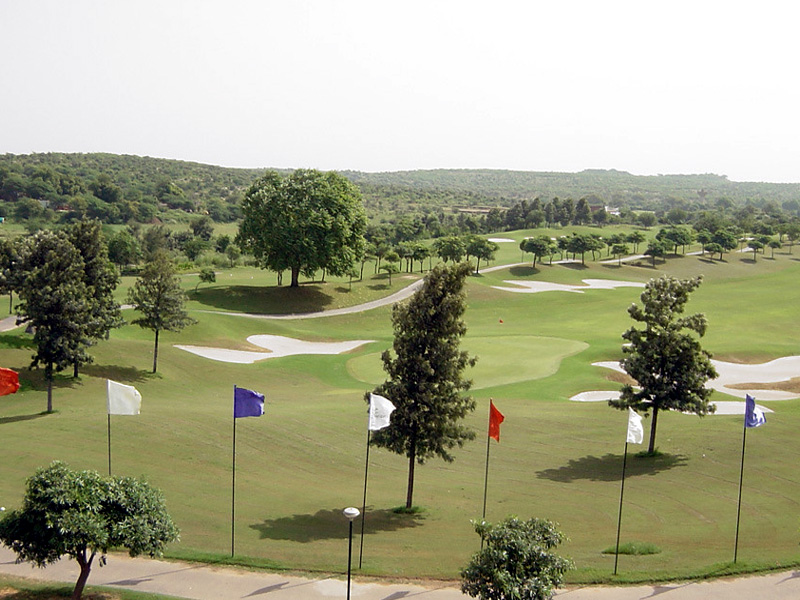 With numerous reasons, Noormahal has become the number one wedding destination in the region. The royal decor, the pristine location and the hospitality attracts the couple to start their new journey from this majestic hotel aka palace. Each and every spot of the hotel is picturesque to add a royal charm to your wedding pictures that you will cherish forever.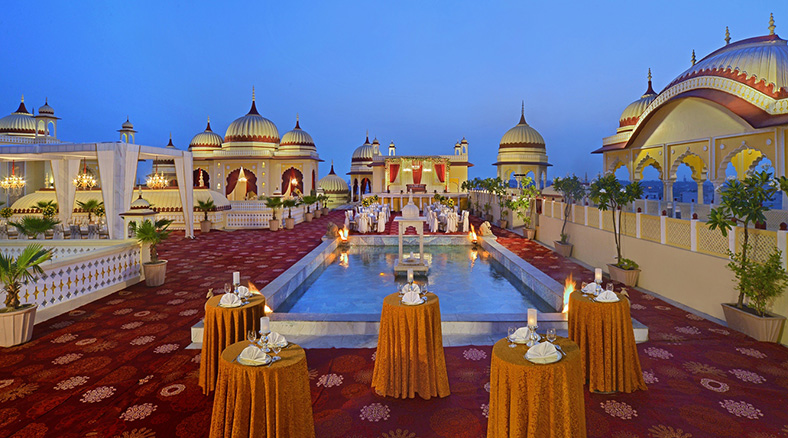 This heritage property offers an amalgam of traditional and modern amenities. The suites are especially curated with regal décor to make you feel the royalness in the air. The palatial rooms and suites are divided in different categories making it ideal for both leisure and business travellers. 

Spread over 8 acres of lush land, Noormahal Karnal has gained immense popularity in the last ten years because of its royalness and being among the best wedding venues in Karnal. This breathtaking palace is situated in between the fields on an old course of Yamuna River making it an ideal picturesque location for a weekend getaway as well as a perfect wedding destination. 
So, Now when you have ample reasons to love this property. Then what are you waiting for? Pack your bags and book your stay now!